How to Use Secure Chat
XQ Secure Chat is the world's first Zero Trust Chat platform. This article provides guidance on accessing and using Secure Chat.
---
Access Secure Chat
You can access Secure Chat from a desktop or mobile browser. Refer to the following steps to access Secure Chat:
Step 1:
Navigate to
secure.chat
.
Step 2:
Log in using an
email address
,
phone number
,
magic link
, or
Google single sign-on
. Alternatively, enter a screen name and click
Start chat
to use Secure Chat as a guest.
---
Sending messages
Once logged in, you can begin using Secure Chat to send messages. Refer to the following steps to send messages using Secure Chat:
Step 1:
Click the
+ icon
or select
Start a conversation
.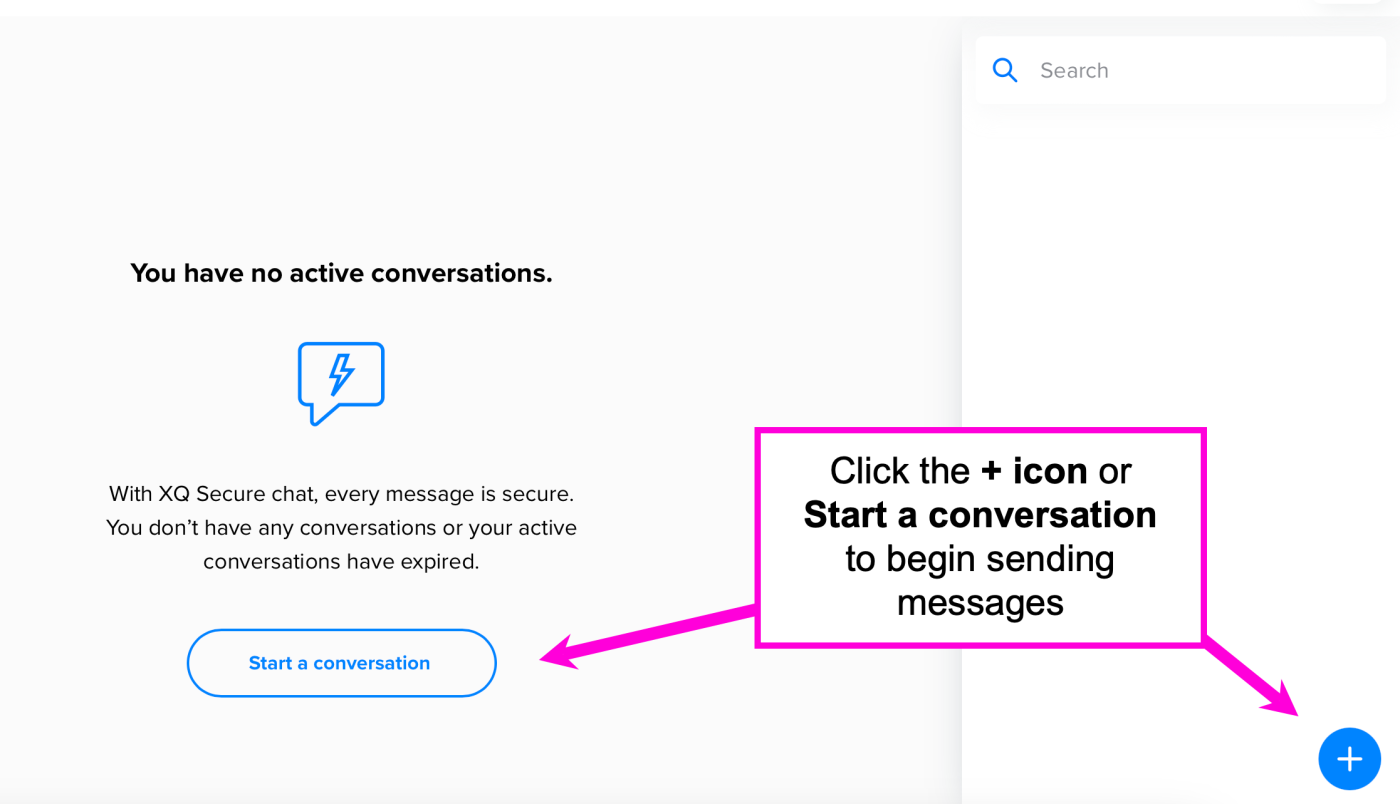 Step 2:
On the New Message screen, enter the recipient's
email address
or
phone number
and click
Start chat
. Alternatively, click
Start a Guest Chat
to invite a guest user.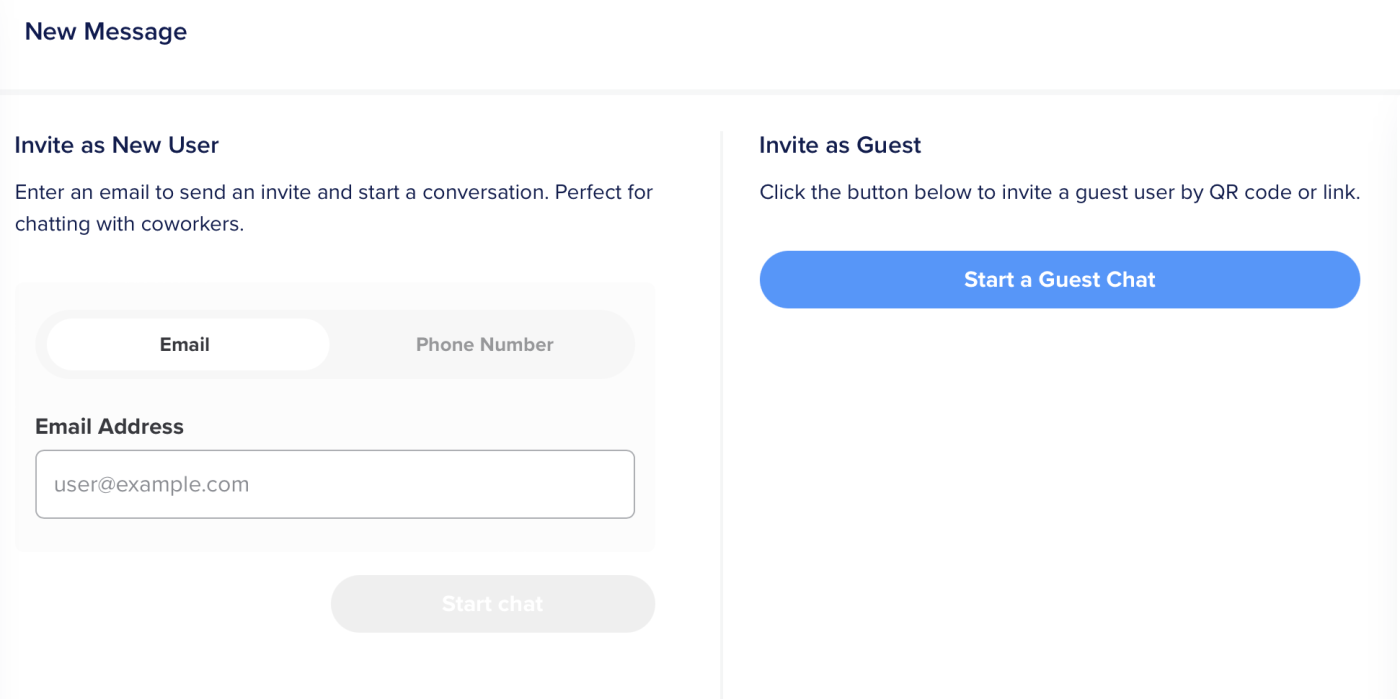 Step 3:
The chat window will automatically open. By default, the chat expiration time is set to 24 hours.
To change the expiration time, click the
ellipsis
and select
Settings
. From the Settings menu, select a new expiration time. Once selected, the expiration time will automatically change.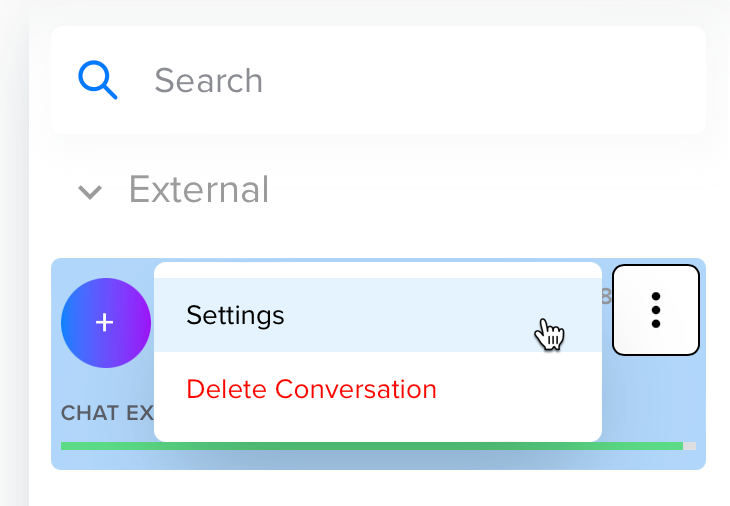 Step 4:
To start the chat, type a message in the text box and press
Enter
on your keyboard or click the
Send icon
. Additionally, you can use the
File attachment icon
to send a file via Secure Chat.
The users you invited to the chat will receive an email or text message invitation to join the chat after you send the first message. Each message is encrypted with its own unique key to ensure only the intended recipient can view the message.
Step 5:
When your chat is complete, click on the
ellipsis
and select
Delete Conversation
. This permanently deletes the chat conversation and the chat can never be recovered. If you do not delete the conversation, all messages will expire according to the chat's expiration settings.
You can also delete individual messages by hovering over the message, clicking on the
ellipsis
, and selecting
Delete Message
.
---
Managing multiple chats
You can start and use multiple different chat sessions at one time. To start additional chat sessions, click the
+ icon
and invite a new user. The new chat will appear in the right-hand chat management menu and you can switch chats by clicking on the desired chat from the list.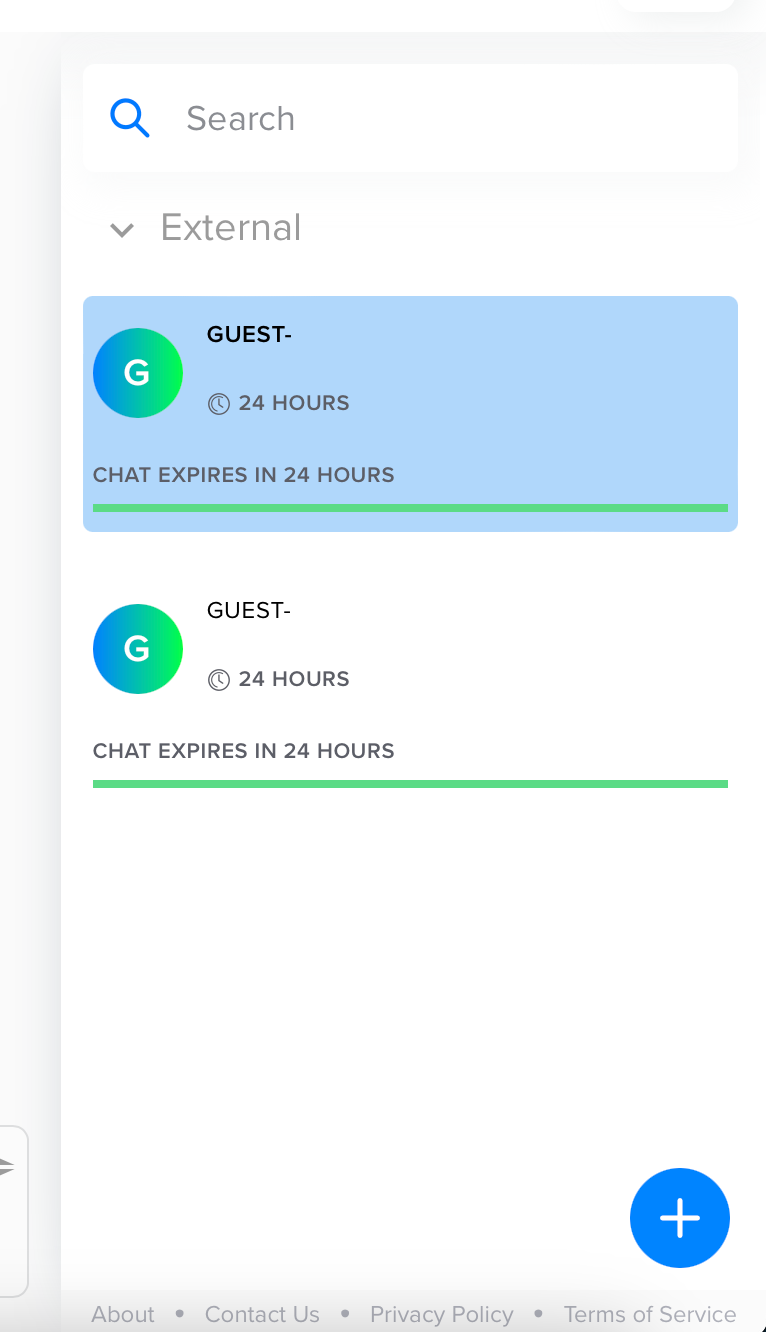 You can use the
Settings
or
Delete Conversation
options in each chat independently.
Tagged: